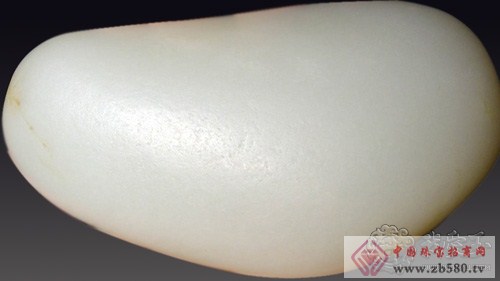 There is no sweat pores, it is a real trick to identify the true and false of Hetian jade seeds. Really good Hetian jade seed material, no matter how delicate, its surface will have dense pores, there is a saying in the line: "The seed material has been peeled, the gods can not recognize." Especially like the pores of the body. The pores are the loss of crystals and the recesses between the crystals.

The interlaced crystal is white jade, so the crystal is not as uniform as the mineral of a single crystal. In other words, some places are dense and some have a small density, so in the natural riverbed, the impact of water will then form high and low fluctuations. Natural skin surface. However, all the concave surfaces that are not completely considered to be polished are uniform, and their formation is not affected by the distribution of jade's own crystal density.

Looking for "fine pores of Hetian jade seed"

The real Hetian jade seed material, no matter how delicate, its surface will have many small holes that are innumerable, especially like the "fine pores" on human skin, and the characteristics of Hetian jade seed material. Use a magnifying glass about 10 times to see clearly. However, after the manual barreling, the Hetian jade seed material is very similar to the real seed material. However, its surface is very smooth and bright, and there are a lot of scratches and no "fine pores". Finding the "fine pores" method is an effective method for identifying the true and false group of Hetian jade seeds.

Funtional Jewelry Storage Box. This jewelry box has many layers contains different size compartments. This jewelry box can be locked to add some extra security to protect your jewelries. Inaddition, it has built-in mirror ; convenient for you to makeup and wear jewelries the inside soft velvet lining keep them from scratches and damage.This jewelry box not only can store rings, necklaces, bracelets, earrings, etc., but also can store watches.Elegant and Stylish Design, it's a perfect gift for ladies. Curve element is applied on the cover, making this jewelry box elegant and beautiful on its looking. It will also be a nice embellishment on your dresser.This Jewelry organizer is very convenient for your daliy use. It is not only a funtional box but also a decent and pratical gift to your mom, teacher, girlfriend, wife or any other women you love on Christams, Birthday and any other holiday or special day.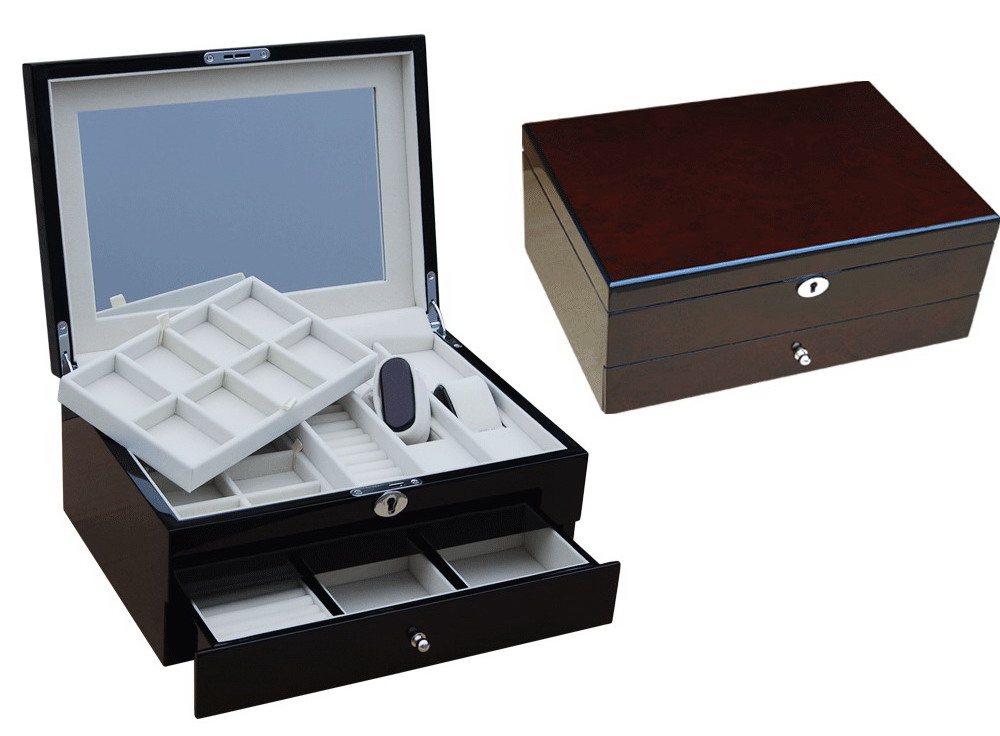 Jewelry Display Box, Wooden Jewelry Box, Jewelry Organizer Display Case, Jewelry Box with Built-in Mirror for Makeup and Accessories

GUANGZHOU T.WING-PAK MFG.CO.,LTD , https://www.watch-winder-factory.com